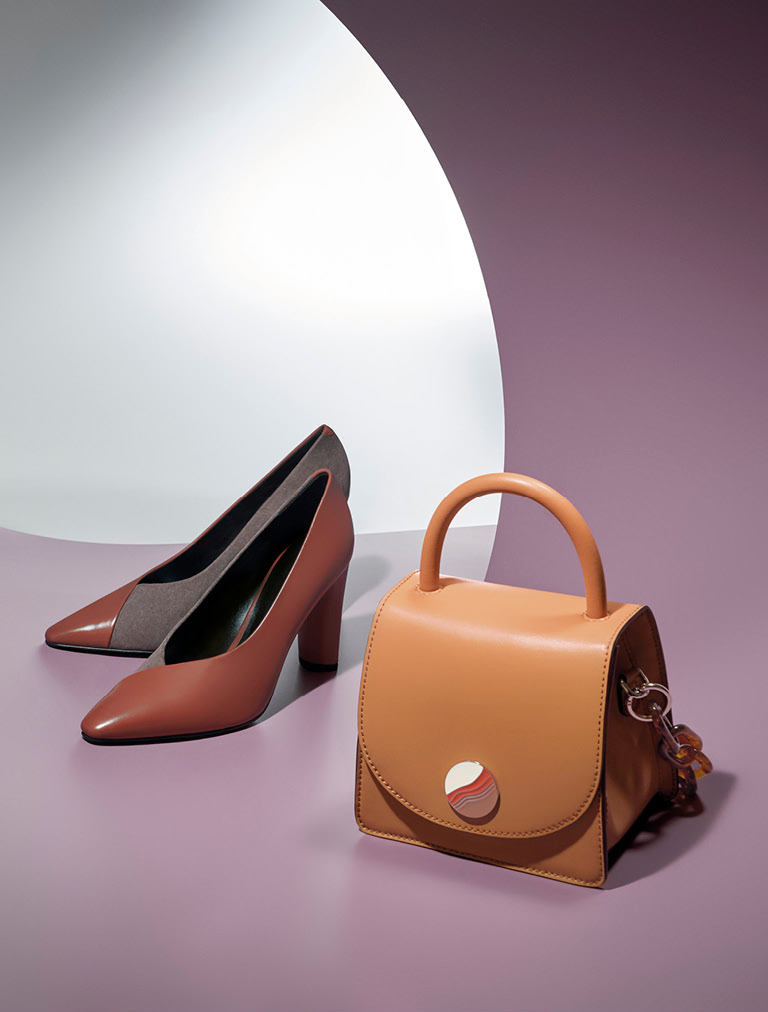 To showcase the season's most noteworthy accessories in all their glory, our Winter 2019 collection is displayed against colourful yet minimalist backdrops. Inspired by the glamorous art deco movement, stylish pieces of geometric decor with curving forms and sleek surfaces serve to accentuate the modernity and elegance of the collection. From boxy top handle bags to evening-worthy mules, this aesthetically pleasing range will help you achieve impeccable style this season.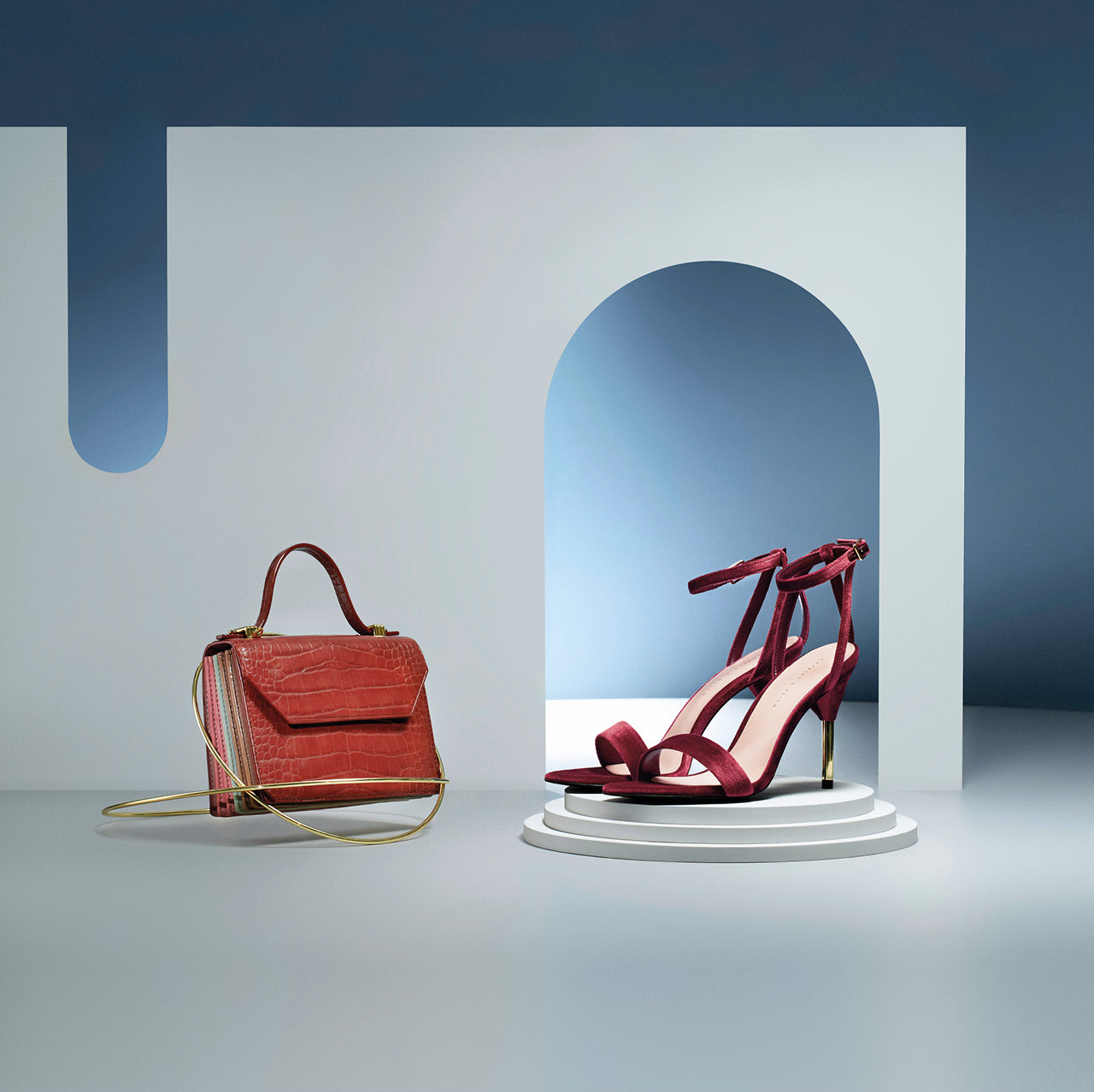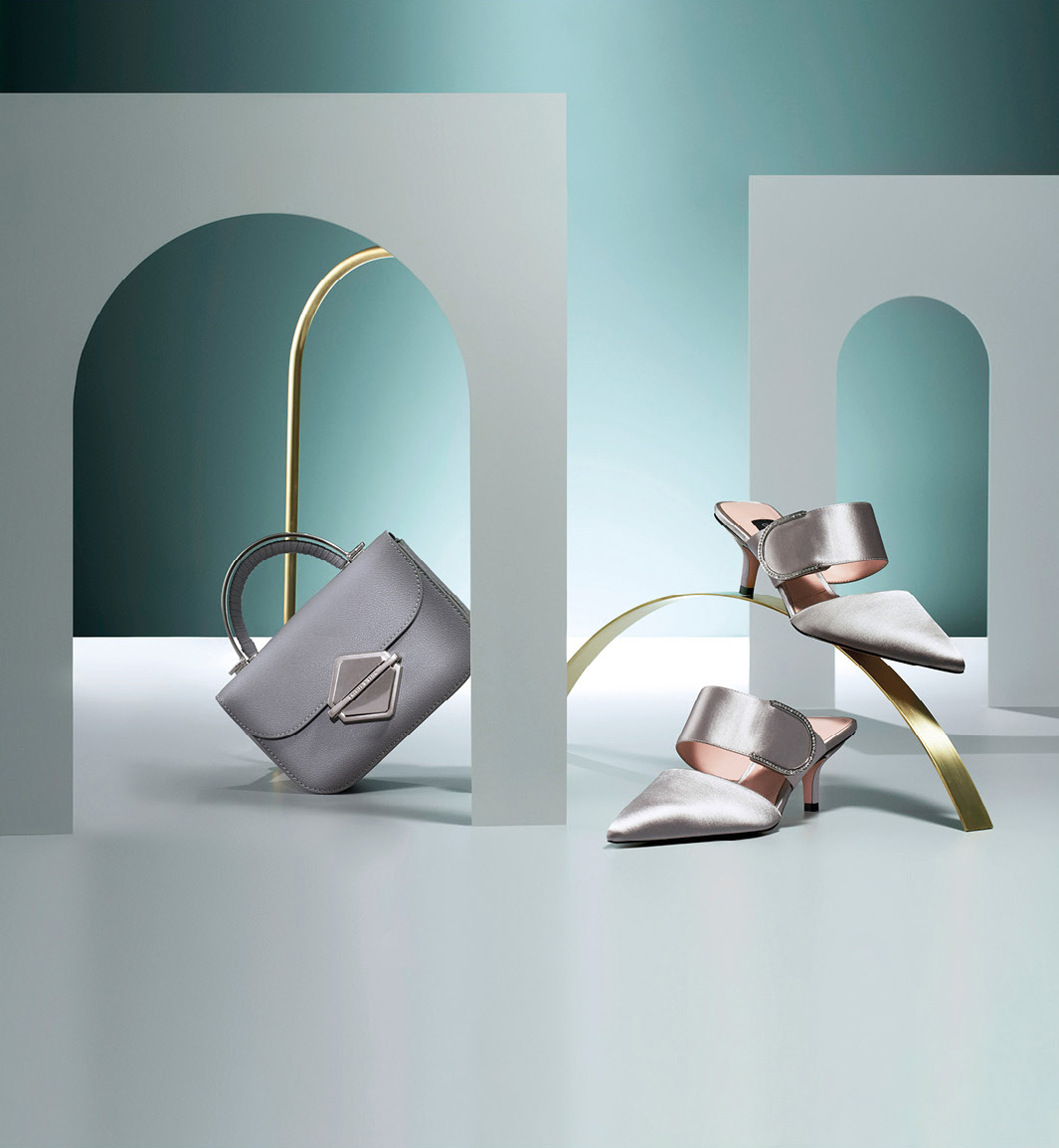 As the festive period draws closer, rich and luxurious finishes are making a comeback. Velvet heels, satin mules and patent boots are striking yet versatile designs that will stand out at any party. Pair them with a matching bag for a timeless and elegant ensemble.
Where off-duty style is concerned, comfort is key – our buckle sneakers and houndstooth print mules are footwear that you can easily slip on and go. The former will add a sporty edge to your casual winter looks while the latter make a retro-chic statement. To complete the look, reach for eye-catching two-tone bags that are both fashionable and functional.
Boots are a must-have for the colder months. Featuring red patterned shoelaces that create a compelling contrast with the boots' dark brown faux leather, these are a trendy upgrade from your everyday pair.
To give your workwear wardrobe a winter-friendly update, reach for these office-appropriate mules. They take design cues from classic penny loafers and are embellished with fine gold chains that add just the right amount of shine.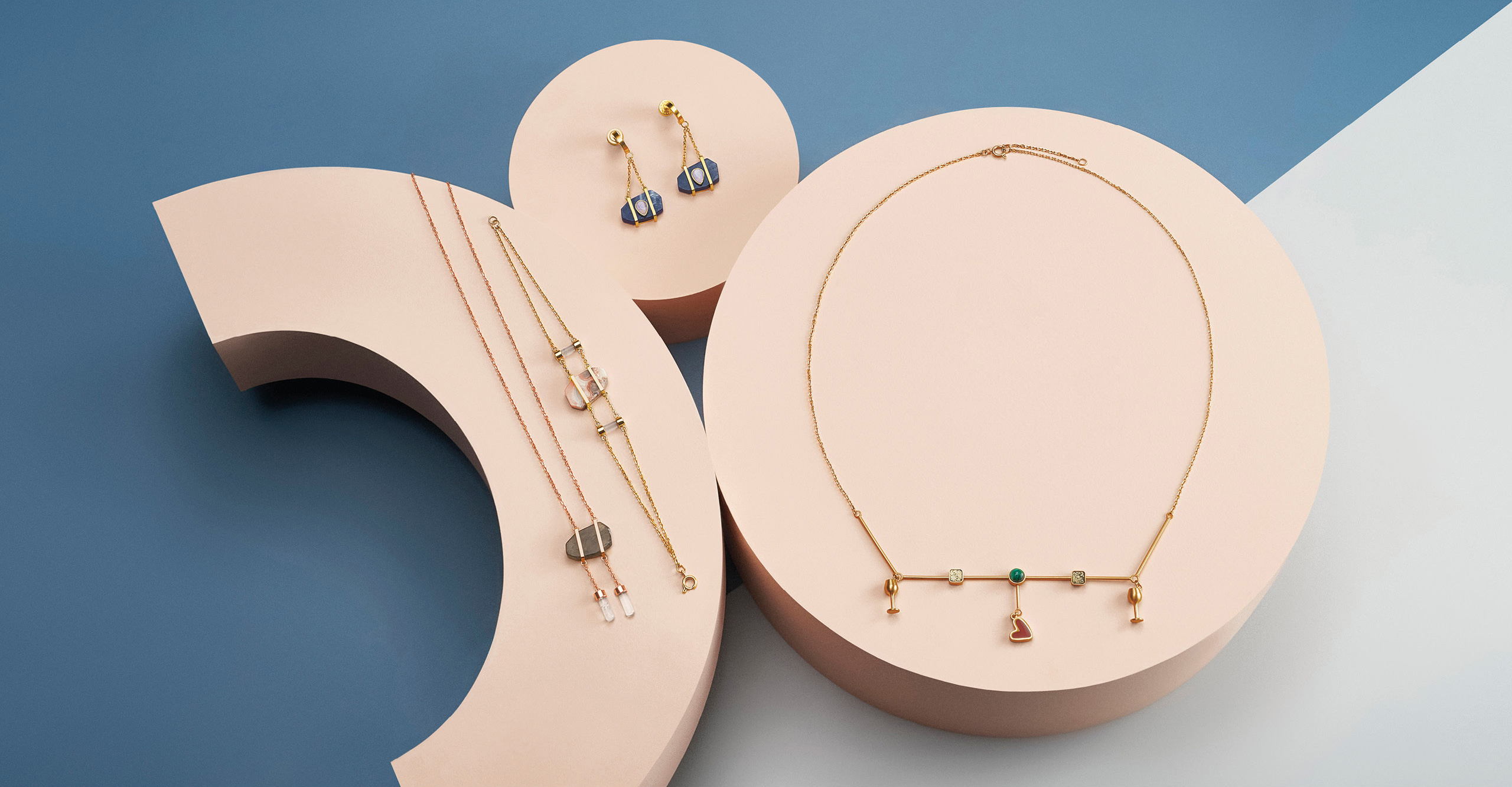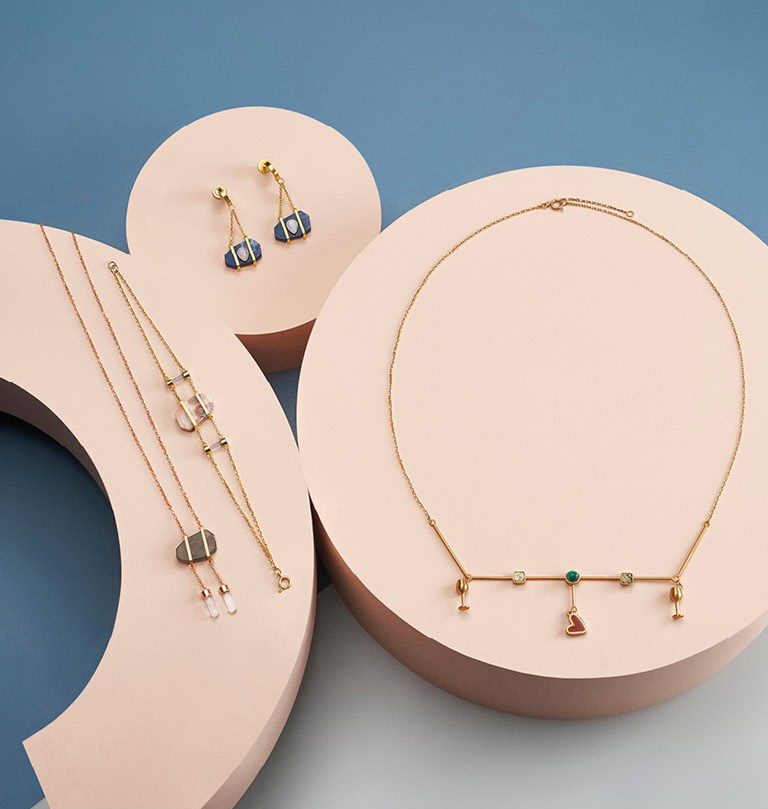 Featuring gorgeous semi-precious stones – including malachite, sodalite and moonstone – our lovely jewellery range will put the perfect finishing touches on your winter outfits. Charming and visually arresting, each of the gemstones used in these unconventional pieces has unique and meaningful properties.