SPRING 2022: MUST-HAVE BAGS
FASHION
Spring 2022: Must-Have Bags
Bags are the accessory that does it all. Not only will they hold your everyday essentials, they will also set the mood for your daily outfits. If you are in the market for a new arm candy, keep scrolling to discover the must-have designs from our latest collection.
Bags in revitalising shades will brighten up any look. They are the perfect complement to spring's lighter and livelier outfits. The Wren trapeze bag is a standout piece from our Spring 2022 collection. It features an eye-catching colour block design that will make a simple outfit stylish, and a colourful one even more vibrant.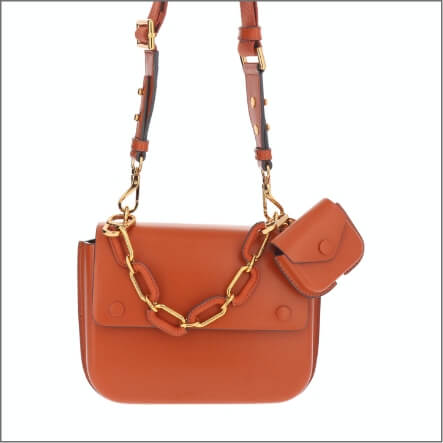 Amber Chain Handle Push-Lock Handbag
Wren Acrylic Handle Phone Pouch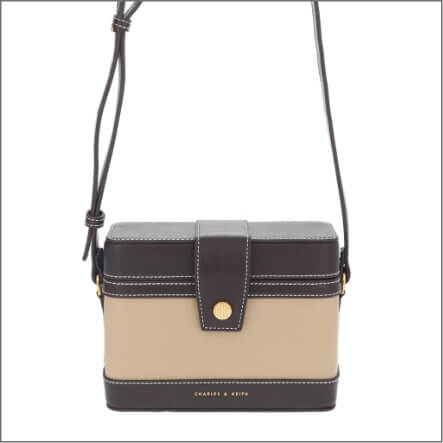 Bronte Boxy Crossbody Bag
Wren Acrylic Chain Handle Tweed Bag
Multi-Pouch Crossbody Bag
Stay organised with our Amber and Twisty bags, which feature extra pockets and storage space in the form of mini detachable pouches. These tiny pouches give the bags a cute yet utilitarian look and will keep easily misplaced items – such as loose change and wireless earbuds – safe and accessible.
If you would rather take an understated approach to spring dressing, you can never go wrong with bags in classic neutral tones. Their timelessness and versatility will always be in style. During the weekends, reach for our Bronte boxy crossbody bag – compact and functional, it is perfect for casual off-duty days.
A black handbag for the office is a failproof choice. Featuring a tweed body and acrylic chain handle, the sleek and sophisticated Wren bag from our Spring 2022 collection is anything but boring. It comes with detachable side pouches that will keep the interior of your handbag clutter-free and get you in the right headspace for work.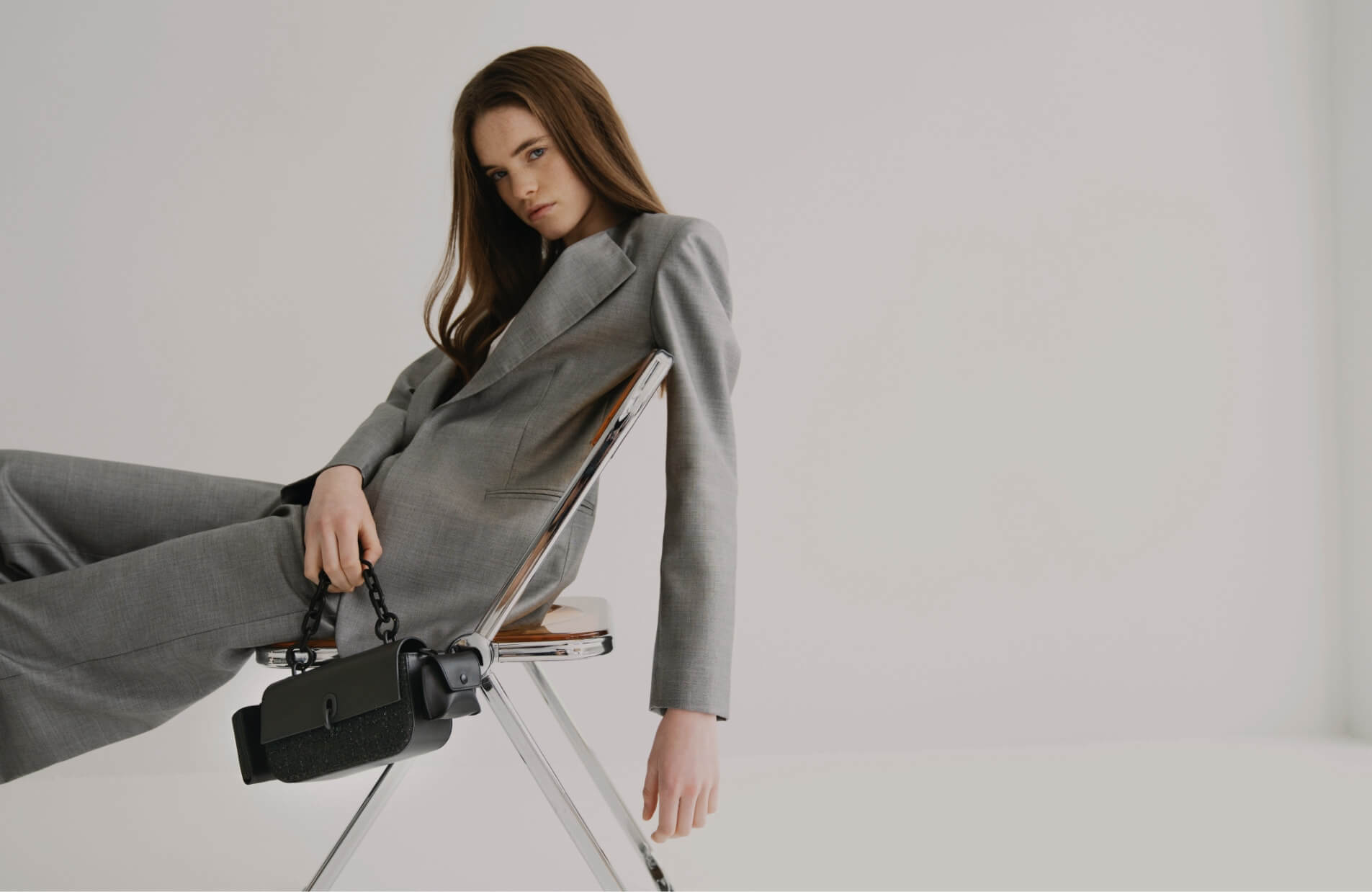 Wren Acrylic Handle Phone Pouch - Denim Blue
Not Available
Bronte Boxy Crossbody Bag - Sand
Not Available
Wren Acrylic Chain Handle Tweed Bag - Black
Not Available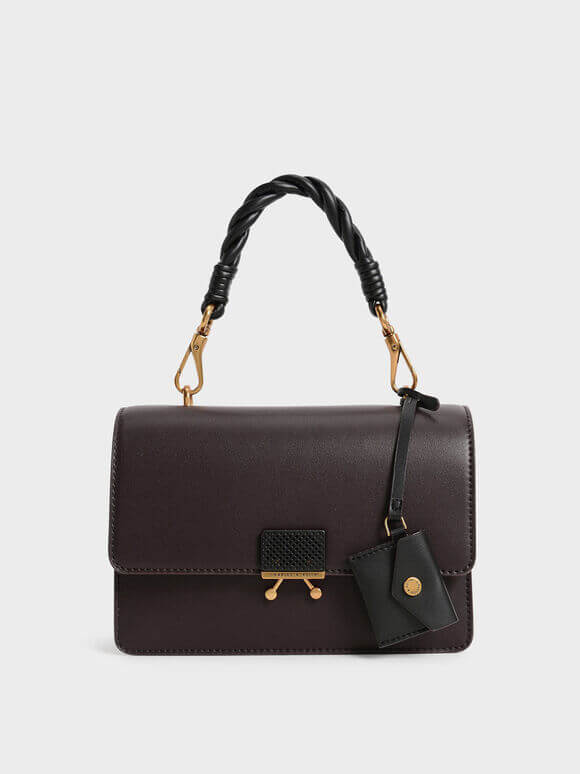 Twisty Shoulder Bag - Dark Oak
Not Available
Multi-Pouch Crossbody Bag - Beige
Not Available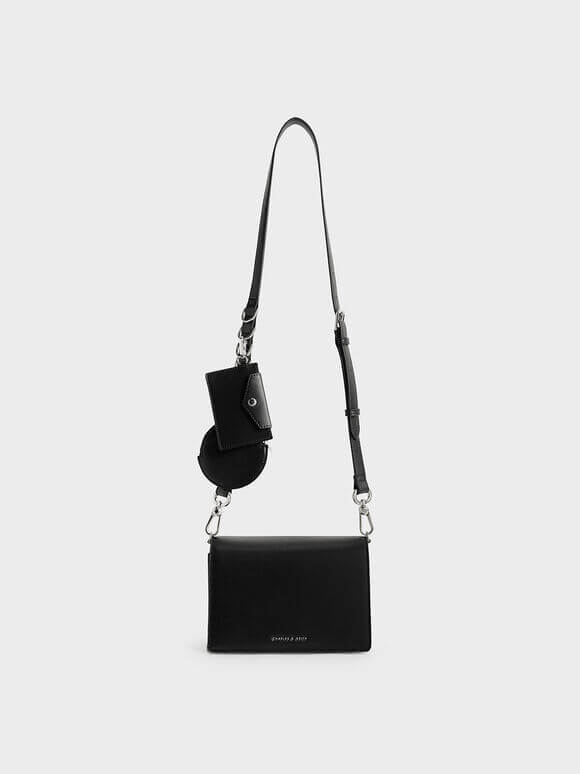 Multi-Pouch Crossbody Bag - Black
Not Available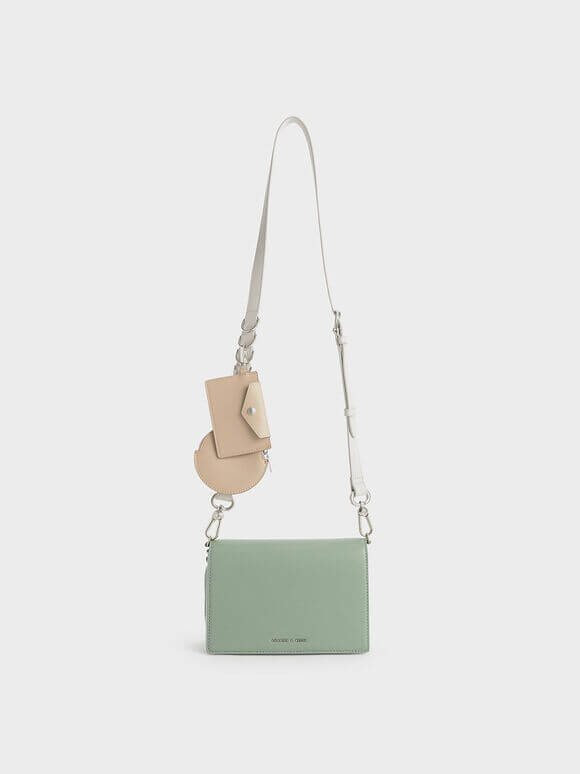 Multi-Pouch Crossbody Bag - Sage Green
Not Available